Dr. Rob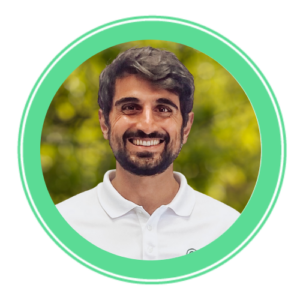 Dr. Rob Hashemi may not originally be from the Lou, but he is excited to get to know all of his new (Cardinals loving) patients! Dr. Rob grew up in Massachusetts, but has lived in all kinds of exciting places, from the Big Apple to the Nation's Capitol. In his free time, you will likely catch Dr. Rob riding across the country on his bicycle or playing fetch at the park with his dog pal, Charlie. He loves the great outdoors and enjoys traveling all over the world. He is also ready to be a huge fan of St. Louis City SC!
Dr. Rob is a board certified pediatric dentist. He received his dental degree from the University of Pennsylvania School of Dental Medicine with honors in community oral health. Following a one year general practice residency program at New York Methodist Hospital, he pursued his pediatric specialty training at the Children's Hospital of Pittsburgh. Dr. Rob is a graduate of Colgate University, where he received his bachelor's degree in economics and completed an accelerated premedical post-baccalaureate program at Columbia University. Today, Dr. Rob is a Diplomate of the American Board of Pediatric Dentistry, a member of the American Academy of Pediatric Dentistry and the American Dental Association.
Turning 1? Time to come!
Kids who visit the dentist early grow up with healthier habits and feel more comfortable with their dentist! If your child has celebrated their first birthday, they're ready for a visit to Gateway Little Smiles!